Zirtu Technology Overview
Zirtu runs centrally stored and centrally managed user workspaces directly on workstations and laptops – which become stateless end-points.
With Zirtu, the centralized workspaces are executed without performance degradation, and are available anywhere - even offline or when the connection is sluggish.
Based on the new Type 0 Hypervisor technology, Zirtu allows to eliminate traditional virtualization issues, such as limitations on application types, device drivers, peripherals and performance – providing the rich experience users expect. Utilizing end-point computing resources instead of costly server-side resources, Zirtu allows to preserve existing IT assets.
By utilizing end-point hardware, Zirtu removes the need for more and more costly servers. Instead, executing directly on client side, Zirtu requires only storage. This means slashing the "entry ticket" cost (i.e. more and more costly physical servers and Windows VDA licenses) are slashed, making desktop virtualization not just significantly more cost efficient for large enterprise - but also economically reasonable even for smaller organizations, where traditional VDI was previously too expensive, and thus inapplicable. See cost analysis for more details.
To accommodate the growing amount of mobile workers and ensure uninterrupted business continuity, Zirtu implements a Centralized-Decentralized (CeDe) architecture, which ensures full client-side operation even when the network connection is down. Zirtu users can log into their workspace on any corporate workstation, laptop – or even at home, as long as IT allows them to do that policy-wise.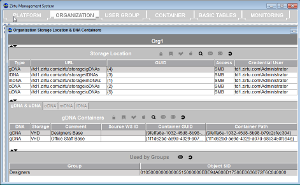 To simplify IT work and desktop management, Zirtu end-points are stateless, while the entire client-side workspace provisioning is centralized. The workspace itself is decoupled into multiple virtual containers of different types – for example, a container for OS, for corporate applications, for user installed applications, for user personalization etc. IT can thus manage just one instance for each of the common components – instead of managing many thousands of end-points.
Zirtu delivers these benefits using:
Type 0 Hypervisor technology

Single OS running on the end-point – unlike traditional "host/guest" virtualization model, which requires a redundant OS (Type 2) or mini-OS (Type 1)
Execution directly on real hardware, eliminating the intermediate virtual hardware layer
Genuine end-point performance, utilizing client-side computing power and resources

Modular workspace management – layered into containers
Delivering user's own workspace on any computer (even casually used)
Full Offline use
Secure delivery of user workspaces, including in BYOC model
Managed through a powerful Administration System, fully integrated with existing Domain structures and Active Directory